All Zetronix orders are shipped the same business day if ordered before 4 PM Eastern Time Zone.
If you placed an order after 4 PM E.T. your order will be shipped the next business day.
Orders are shipped Monday - Friday with exceptions of observed national holidays.
If your order has not been shipped yet please check your order or the product if it's out of stock on backorder. Backorder products will be shipped around the date of estimated Availability.
When an item is in stock it should have the in-stock item next to the availability status.

When an item is on backorder you will see a pre-order above the price and date of when the item should be available again.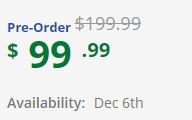 If it has been over 1 business day and you still have not received your tracking number please email us at HERE